The fall is an excellent time to visit our part of east Texas as surrounding areas host many exciting fall events near Athens Texas. You can experience the worlds of fine art and classical music or you can have a uniquely Texan time at one of the many fairs and festivals or equine events. Here are some of Tejas' favorite fall events near Athens Texas including Henderson, Van Zandt, and Smith Counties.
Events Near Athens Texas
David Bates: Selected Works From Texas Collections
June 24, 2018 – September 9, 2018 | Tyler Museum of Art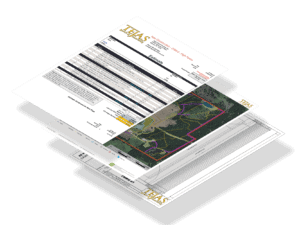 World-renowned artist, David Bates, who is also known as Dallas' most successful artist, currently has an exhibition of specially selected works from his Texas Collections at the Tyler Museum of Art. He is known for his mass appeal that almost turned off the art world… It is that same intrinsic appeal that has made him unassailably successful. This selection showcases his various mediums. The exhibition includes drawings, paintings, prints and bronze sculptures. The collection features works inspired from some settings in east Texas. Get more details.
Opening Night of the East Texas Symphony Orchestra's Season
September 15, 2018 | R. Don Cowan Fine and Performing Arts Center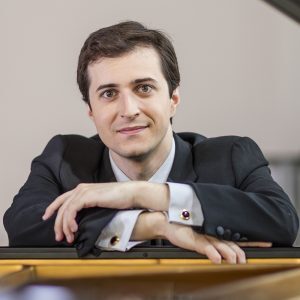 East Texas Symphony Orchestra opens its season at the R. Don Cowan Fine and Performing Arts Center with a performance from the 2017 Silver Medal Winner of the esteemed Cliburn competition, Kenny Broberg. The night promises to be an experience that will introduce you to one of classical music's foremost up and coming talents. Get more details and purchase tickets.
2018 East Texas State Fair
September 21 – 30, 2018 | 2112 W. Front St. Tyler, TX 75702
The East Texas State Fair is a much anticipated annual event that brings entertainment for the whole family from special live music events, and magic shows to exhibits, carnival rides, a Chili Cook-Off and livestock shows. The fair is organized every year as a service to the community and celebrates its agricultural heritage and families. Get more details.
Uncle Fletch Hamburger Festival
September 22, 2018 | Athens, Texas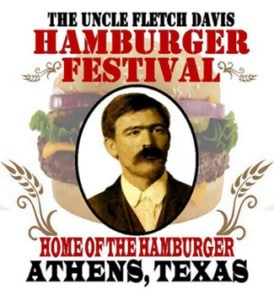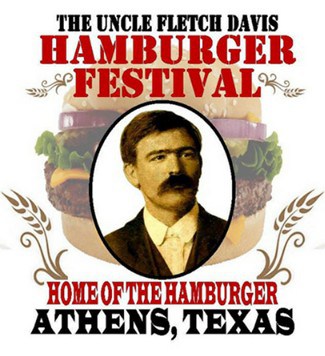 At the 1904 St. Louis World's Fair, Uncle Fletch Davis, introduced the world to his invention… the hamburger. Since then, Texas legislature has proclaimed Athens as the Official Home of the Hamburger. In celebration of that fact, Athens hosts the Uncle Fletch Hamburger Festival. Expect lots of family fun, but more importantly expect one of the best cook-offs in the state! Get more details.
Edom Art Festival 2018
October 13 -14, 2018 | Edom, Texas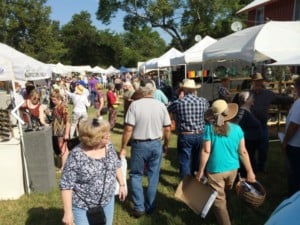 Since 1972 Edom has been the unlikely host for one of Texas' best fine art festivals, the Edom Art Festival. Along with canvas art, you can also expect jewelry, pottery, photography, sculpture, baskets, woodworking, and glass mediums. While you spend time perusing the art, you may also see blacksmiths forging their steel creations or a potter at his wheel. Don't forget the delicious food and the kid's art area. Get more details.
Texas Rose Horse Park
On-going | 14078 State Hwy 110N Tyler, TX 75704
The Texas Rose Horse Park is a family-owned 1700-acre facility located in east Texas that hosts numerous top-rated Dressage Shows, Hunter/Jumper Shows, Horse Trial Events and more. This fall they will be hosting breed shows, a sport horse cup, the Texas Rose Classic and the Azleway Gala. Get more details. Visit the calendar of events.
Buffalo Ranch Tours
On-going | Jacksonville, Texas
Jacksonville plays host to one of the last herds of bison in Texas. Spend the day touring the 310 Ranch on their free tour as you become acquainted with one of most exquisite remainders from the American wild west, the bison. They are sociable animals that are known for eating from your hand during the tour. Get more details.
We hope you'll join us at some of our favorite events near Athens Texas this Fall.  Enjoy!