Lone Star Ag Credit helps aspiring landowners to fulfill their dreams
America is the land of dreams, and one of those is owning a place of our own. More specifically — a farm or ranch. This way of life is alive and well, and Lone Star Ag Credit is one company that can breathe life into your hopes and dreams.
Tips for Purchasing a New Property
Buying land isn't rocket science, but it isn't simple, either. Plenty of things factor in (way more than we can cover here). But we have to start somewhere. While we aren't offering legal advice, here are a few tips for diving into the land market.
For starters, work with professionals. Real estate agents, appraisers, inspectors, surveyors, and title companies do their jobs for reasons. Utilize their services. Familiarizing yourself with key individuals can certainly help out in the long run.
Then, search for a property that has the potential to grow in value. Never settle for a subpar piece of ground. Always seek out the deal that will set you up for success.
While doing this, consider the things that play into the value of the land, such as access, easements, environmental issues, location, surrounding tracts, topography, utilities, zoning, and more. There are many things that can affect the short- and long-term value of your investment.
Natural hazards are other things to remember. Flooding, erosion and other geographical factors certainly impact this process. Do your due diligence and determine what the property in question might have in store. You can't always see problems on the surface. Oftentimes, it takes careful inspection, examination and countless inquiries to unveil all problems a property might have.

Dialing in on the one you want? Make sure it's clear of liens. Because these can certainly stand in your way of purchasing the property. Plus, don't forget to compare pricing against the surrounding area. And definitely conduct a land survey.
Once ready to buy, iron out a favorable purchasing agreement. It's critical these are not only agreeable to all parties involved but that they also follow all rules and regulations.
Finally, be patient. Don't get in a hurry. Wait for the right deal. It will come along at the right time, and you'll be ready to pounce when it does.
Tips for Financing a New Property
You've found the perfect property? Established in 1917, Lone Star Ag Credit has seen the farm, ranch and property landscapes change. And in today's age, getting a loan isn't easy, but company's like Lone Star Ag Credit are set up to serve the American land buyer. Fortunately, there are plenty of options and opportunities, and chances are good one of them is right for you.
Agribusiness Loans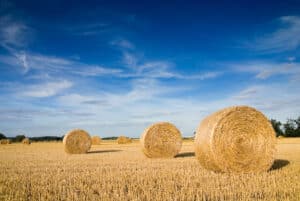 Agribusiness loans are wholly necessary for many farming and ranching operations today. With extensive experience in capital markets, and significant funding capacity, Lone Star Ag Credit provides loan packages to fit your specific needs. Generally, there are two categories of Agribusiness. Marketing and processing involve the basic processing of ag production, marketing, storage, and transportation. Farm services includes an individual or organization that furnishes production agricultural services (on or off of a farm). Lone Star Ag Credit has the ability to serve you, whether you operate on the local, regional, national or international level. If qualified, you may receive loans in facility improvements and construction, enterprise expansion, agribusiness facility/property purchases, or short-term loans for operation and equipment expenses. Lone Star Ag Credit can also lend advice with commodity production, distribution, marketing and processing.
New Generation Loan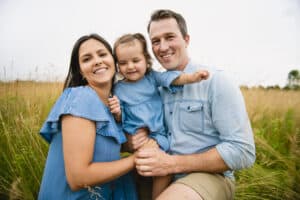 Starting from scratch or just dipping your toes in farming? A New Generation Loan might do the trick. Agricultural producers face a plethora of challenges, especially the new or small farmer. We understand this as well as anyone, and this is a loan to either an individual or entity that qualifies in one or more required category, and is active in agriculture — as their primary vocation — with the intent to expand operations. These requirements include being a young farmer who is 35 years of age or younger, beginner farmer who has 10 or fewer years of farming or ranching experience, and/or a small farmer who generates less than $250,000 in annual gross agricultural sales.
Operating Loan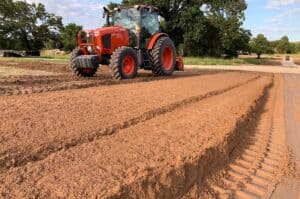 Need a simple loan for operating capital, equipment or livestock? Lone Star Ag Credit offers short- and intermediate-term loans to cover these costs. This route is perfect for agribusiness, custom farmers, traditional farmers, growers, honeybee owners, mill owners, and ranchers.
Farming and Ranching Loan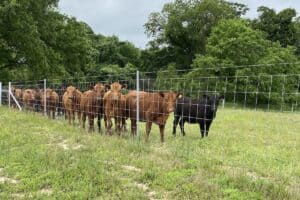 Long-term financing for farming and ranching is another option. This is available for farm and ranch land purchases, timberland purchases, real estate improvements (such as barns, fencing, irrigation and shops), and refinancing of debt for any of the above. Typical terms generally include loans for up to 30 years, fixed or variable loans, and monthly, quarterly, semi-annually or annual payments. Advance rates are typically 80% of the collateral offered.
Recreational Land Loans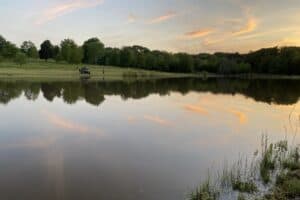 Just wanting a piece of recreational land? Lone Star Ag Credit can help with that, too. Everyone wants a little slice of heaven, even if it's just to go and relax or play on. That's why they offer longer-term recreational land loans for hunting, fishing, and riding properties, as well as barndominiums, cabin construction, country homes, family legacy properties, retirement locations, and weekend retreats.
Aside from offering a buffet of loan types, Lone Star Ag Credit is available to serve you. This comes in the form of online resources, such as their intuitive loan calculator and free access to tips, tutorials and other useful information. Ready to take that next step? Click here to get started.