TCU Ranch Management Program: Mentoring Tomorrow's Leaders in Cattle and Crop Production
How aspiring ranch managers can learn to modernize their agriculture operations
As many a cowboy has put it, ranching isn't just about cattle and grass. It's about much more than that, and the rancher of tomorrow sees the landscape from 30,000 feet, at the microscopic level, and everything in-between.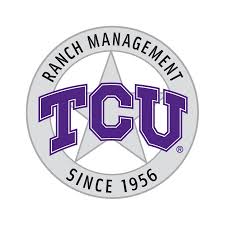 Our world is ever-changing, and challenges continue to enumerate. Everyone eats, but few produce the food. The TCU Ranch Management program positively impacts food production. As part of the Texas Christian University College of Science & Engineering, it's making great strides in agricultural advancements, and really focuses on cattle and crop production.
Established in 1955, it enjoys a rich history of helping to prepare farming professionals to better manage their range of resources. The process is all about gauging performance and optimizing for success based on ecological and economical measures. This involves conserving the ground, using sustainable practices, improving the resource, and maximizing profits.
The Institute of Ranch Management is in a unique position to prop up individuals for success in a rapidly changing agricultural landscape. Expertise centers on agricultural marketing, commodity investment, international trade, and ranch management, with a focus on cattle and crop production. All of which are exquisitely linked to all aspects of nature and society.
TCU Ranch Management harnesses the most recent agricultural knowledge, package it into an effective curriculum, and efficiently deliver it to all those who participate in our programs. To achieve this, they connect our alumni and students with faculty, governmental and organizational resources from around the globe (https://cse.tcu.edu/ranch-management/institute/programs.php). This results in real-time collaboration on current concepts and events that address and solve not only today's but also tomorrow's challenges.
They offer several programs, including a Bachelor of Science, minor, and certificate. TCU even offer several sample courses, such as Animal Nutrition and Feeding, Forage Production and Use, Marketing of Livestock and Meat, Understanding the Earth, and Soil and Water Conservation.
Those who wish to apply to the Ranch Management program must first complete all prerequisite and undergraduate requirements. Once admitted, it takes one academic year (or nine months) to complete the program. Areas of specific focus include: accounting principles, agricultural marketing, animal health, breeding programs, climate and geographical information, crop production, feeding, field work, forage production, general management principles, grazing systems, harvesting practices, livestock handling, livestock production, natural resource conservation, and personnel management. A certificate program is also available.
This isn't an easy program to complete. It's challenging — as it should be — and requires dedication. But with a great campus atmosphere, and a phenomenal staff, many aspiring ranchers find TCU to be the perfect fit.
Logan Naylor from Miles City, Montana, is one such student. He spent a decade running around the country and living the cowboy life. He has a great passion for all things ranching, and desired to make a lifelong career out of it.
Eventually, he decided to take his agriculture education to the next level. Will you? If you're up for the challenge, apply for the undergraduate or certificate program online.
Watch Logan's story here:
Online Resources