There's been a buzz happening in Athens and it's about Tejas opening its new retail yard to offer deer blinds & feeders, fire pits, and their ranch fence expertise!
The ranch fence brand you know and love has now opened its doors, or fence rather, to you. Located at 10010 Highway 175 West in Athens, this new retail yard is geared toward bringing the farm & ranch products that Tejas relies on to you, our customers, directly.
Farm & Ranch Products
Tejas has learned from our own experience in providing ranch owners with high quality products, which brands offer the best items every ranch may need. It is our hope to bring those items directly to all customers in Athens, Henderson County, and surrounding areas.
These items have been time-tested and are Tejas approved.
MB Ranch King Blinds and Feeders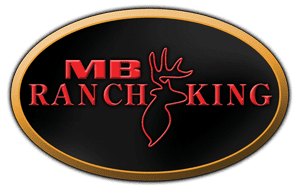 MB Ranch King is known as a leader in the hunting industry. They work hard to bring you nothing but best quality products that will give you the highest comfort and outstanding results in your hunting experience.
Feeder Features include:
Timers
The Eliminator Spinner Plate
12 volt solar panel and battery included
52" Fill Height
Hog and Coon Proof
Fit in Standard Truck bed
Blind Features Include:
6′ Ceiling
Steel Tubing Structure
Aluminum Floor
Carpet – Floor, Walls, Ceiling
24″ x 60″ Door
Exterior Window & Door Shades
2 Shelves
4′ Tower and 8′ Towers available
Atascosa and Bushlan Blinds

By providing a wide range of high quality wildlife management tools; Atascosa Wildlife Supply has grown into one of the largest suppliers of high-end wildlife ranching products in the US. They are diversified and capable of handling any size job. Atscosa is known for its products, services and quality.
Standard features include:
All metal blinds, NO WOOD or fiberglass to rot with pre-painted exterior in Valspar Olive Drab with Black Camo pattern that is insulated with 2″ #2lb heavy foam metal on inside & out, plus aluminum framed real glass windows
Wasp, water & owl proof
Full walk-thru door with keyed lock
Heavy duty 3×3 1/4″ angle iron on tower that is over 4ft. tall & bolted together to tower frames
Double handrail & non-slip grating staircase along with heavy-duty grated porch
Fire pits from Hang Em High

There is nothing better than friends and good conversation around the fire on your ranch. Hang Em High is known for providing high-quality products that withstand the elements for many years of memory making.
Other Services Offered
If you have any questions about the possibilities for your ranch you can always stop by and discuss them with one of Tejas's agents. We specialize in high game fences, cattle & horse fences, land clearing, and creating roads and trails.
Tejas, a professional ranch fence contractor, is proud to be able to provide this new location to our customers. We hope to bring the items that you know and love for your ranch to you directly. If you are shopping for your next hunting or outdoor purchase, please stop by our new retail yard. It is located at 10010 Highway 175 West. We are open Tues – Sat: 9am-5pm.