Dallas is home to world-class hunting and fishing expos year-around. Conveniently located, North Texas is a hot-spot for business growth and travel in the US with DFW International Airport serving over 200,000 customers per day and recently awarded Airport of the Year by Air Transport World (ATW).  Prime location makes Dallas a popular hub for bringing together hunting and fishing enthusiasts alike. Not only are expos educational, but a fun way to network with like minded individuals and organizations. Below is a consolidated list of some of our favorite events and expos held annually in North Texas. 
Ducks Unlimited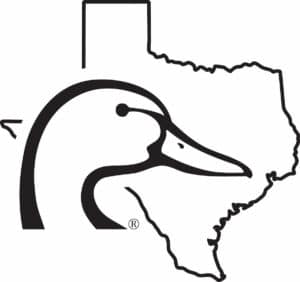 Mission and Purpose: Ducks Unlimited's mission is to "conserve, restore and manage wetlands and associated habitats for North America's waterfowl." Ducks Unlimited accomplishes their work with a multi-faceted system of partnerships with private individuals, landowners, agencies, scientific communities and other entities. As habitats and wetlands across the continent are degraded and destroyed, Ducks Unlimited's vision is to reverse this trend through diverse public and private partnerships.
Ducks Unlimited is a volunteer-based organization with more than 4,000 fundraising events per year. Some of these events include member and sponsor banquets, shooting and fishing tournaments, and golf outings. 
Expo:  The Ducks Unlimited Expo is a popular event in late spring that features fishing, shooting, exhibitors, ATV/UTV track, dogs, biking, archery camping, ranching, conservation and more. 
Fan Favorite: Check out the action at the Incredible Dog Challenge where canine athletes will compete in dock diving, flying disc, agility and more! 
View more details at:  http://www.duckexpo.com/
Dallas Safari Club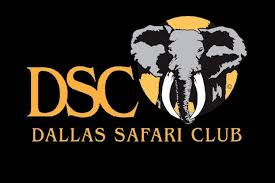 Mission and Purpose: Dallas Safari Club is a mission-focused conservation organization, funded by hunters world-wide. DSC thrives with the help of 500 volunteers and a 15 person administrative staff. The membership program is volunteer based providing its members access to publications, discounts, meetings, activities and events.
Expos and Events: The DSC Convention & Sporting Expo is one of the biggest fundraising events in Texas. The Dallas Hunting Expo generally takes place at the start of every new year and is located at the Kay Bailey Hutchison Convention Center. In 2020, there were 30,000 in attendance, with $3,000,000 auction dollars raised and 520 volunteers. Over 5 years, the event has produced more than $5 million for conservation, education and hunter advocacy initiatives around the world.
Did you know? Attendees and Exhibitors come from all over the world to participate in this event. Outdoor enthusiasts in North Texas are lucky to have this expo in their own backyard. Many local schools plan their annual field trip to the DSC convention due to its educational value. Tejas Ranch & Game Fence exhibits each year so be sure to stop by our booth and say hello!
Read more at https://www.biggame.org/convention/
Park Cities Quail Dinner & Live Auction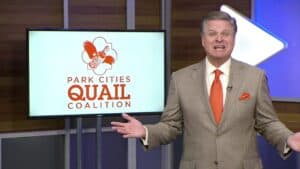 Mission and Purpose:  The Quail Coalition's mission is to "to sustain and restore huntable wild quail populations, to encourage and educate interested youth, and to celebrate quail hunting heritage in this region." The Rolling Plains Quail Research Ranch, Caesar Kleberg Wildlife Research Institute, Quail-Tech Alliance, and Wildlife Habitat Federation are all beneficiaries of the Quail Coalition's funding efforts. 
Event: The Quail Coalition holds an annual Park Cities Quail Dinner & Live Action in early March. This Dallas event supports the efforts of the Quail Coalition and donates 100% of the proceeds towards quail research research and youth education.
Interesting Fact: North Texas weatherman and quail enthusiast, Pete Delkus, is the Program Director of the Quail Coalition.
Read More at: https://quailcoalition.org/about/our-cause/
Texas Trophy Hunter's Extravaganza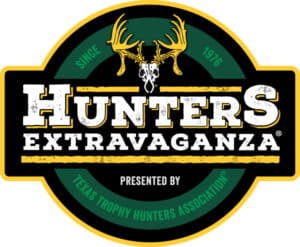 Mission and Purpose:  The Texas Trophy Hunter's Association mission is to promote, protect and preserve Texas' wildlife resources and hunting heritage for future generations. The organization is membership-based and has promoted the sport, science and heritage of hunting for the past 40 years. 
Expo:  The Hunter's Extravaganza features the biggest and best in: camo, blinds, feeders, ATVs, optics, game calls, and more. This hunting show has been deemed "The Grandaddy of all Hunting Shows" as it showcases the world's most premier outdoor outfitters and guides. The event is annually held at the end of summer in the DFW area. 
Did you know? The Hunter's Extravaganza has been around for 45 years and grows each year.  Hunters know they'll find what they are looking for whether it's hunting products, accessories, clothing, rifles, knives, archery equipment or other hunting gear. Be sure to stop and let the kids take a picture with Big Foot!
Read more: https://ttha.com/hunters-extravaganza/
Texas Fly Fishing Festival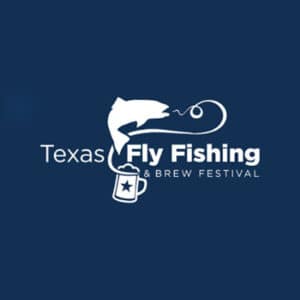 Mission and Purpose:  The Texas Fly Fishing & Brew Festival's  mission is to introduce the masses to the sport of fly fishing. They offer instruction in fly casting, fly tying, resources conservation and cater their tutorials based on ability level. TFFF's goal is to focus on the ethos of fly fishing: "to be diligent and thoughtful stewards and conservators both of our precious natural resources and of the quiet sport itself." 
Event:  Texas Fly Fishing & Brew Festival (TFFF) is held at the beginning of March in Plano, Texas. This family-friendly event will be held at the Plano Center, only 20 miles north of Dallas. The indoor venue allows attendees to learn about a great number of fly fishing manufacturers and attend lectures to better educate themselves on the sport. Outdoors, the event features Texas' best micro-brewed beer.
TFFF showcases nationally acclaimed fly fishing authors, professional guides, expert casters, custom bamboo rodmakers, and fly tyers around the U.S. The festival is a great place to learn more about every aspect of fly fishing. Featured activities include fishing from a kayak, watching a casting or fly tying demonstration, taking a casting or fly tying class, or testing out the latest fly rods yourself. 
Did you know? TPW stocks local North Texas ponds and rivers with trout each year? Visit with local guides to learn the hot spots in the area.
Read more at: http://txflyfishingfestival.org/
Dallas Boat Expo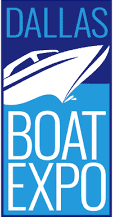 Mission and Purpose:  The Dallas Boat Expo is presented by The United Boat Dealers of North Texas. This organization is committed to producing boat shows that focus on the needs and desires of participating boat dealers, industry related exhibitors and the general public. The United Boat Dealers of Texas aim to provide a successful and cost efficient sales venue. Venues must support the Greater North Texas boating and marine industry, unite people who obtain a similar boating lifestyle interest, provide educational and outreach programs, and give each exhibitor an equal opportunity to carry out their business.
Expo:  Every year the Dallas Boat Expo is held in the middle of July at Dallas Market Hall off of Stemmons Freeway in Dallas. The four day event is family-friendly with evening hours on workdays and shows all day Saturday and Sunday. Some of the exhibitors include Buxton Marine, Carey and Sons Marine, Central Yamaha, Eagle Marine, Fish and Ski Marine, Legend Marine Group, Fun N Sun Sports Center, Freedom Powersports, Jerry Whittle Boats, Marine Max, and much more.
Over 600+ boats are on display at the Dallas Boat Show. This is a fun opportunity to tour million dollar yachts and discover the latest in marine accessories and outdoor living.
View expo details and pricing: https://www.dallasboatexpo.com/